EV Car conversion Power lifepo4 Lithium iron Winston Thurdsky 12v 24v 300ah battery pack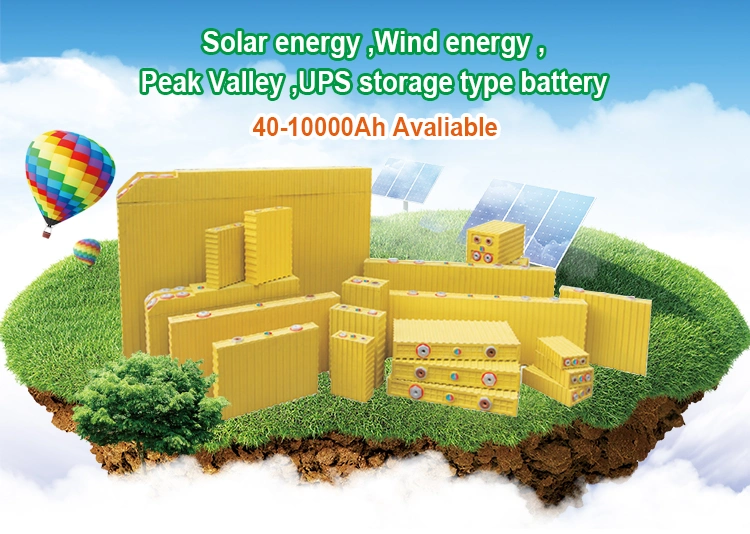 Product Features
Winston LiFeYPO4 technology outperforms conventional AGM,SLA in several aspects.
1.They work longer
(lifetime, cycle-life), our 10 years experience shown avarage lifespan of 5000 cycles (depending on the discharge rates, minimum 2000, maximum observed 8000).
2.More poweful
, with available continious discharge rate at 3C (3 times its capacity), LiFeYPO4 provide more energy than AGM,SLA.
3.No acids
, unlike AGM,SLA the LiFePO4 does not contain life threathening substances.
4.Non explosive
, Li-Pol (Polymer) and other batteries frequently used in consumer electronic (Phones, Tablets) are extremely dangerous when physically damaged or misused. You can actually pierce LiFePO4 with metal and not cause fire or explosion. Shortcut it for long periods with the same (little to none) effect.
.
Parameters Of LifeYpo4 Battery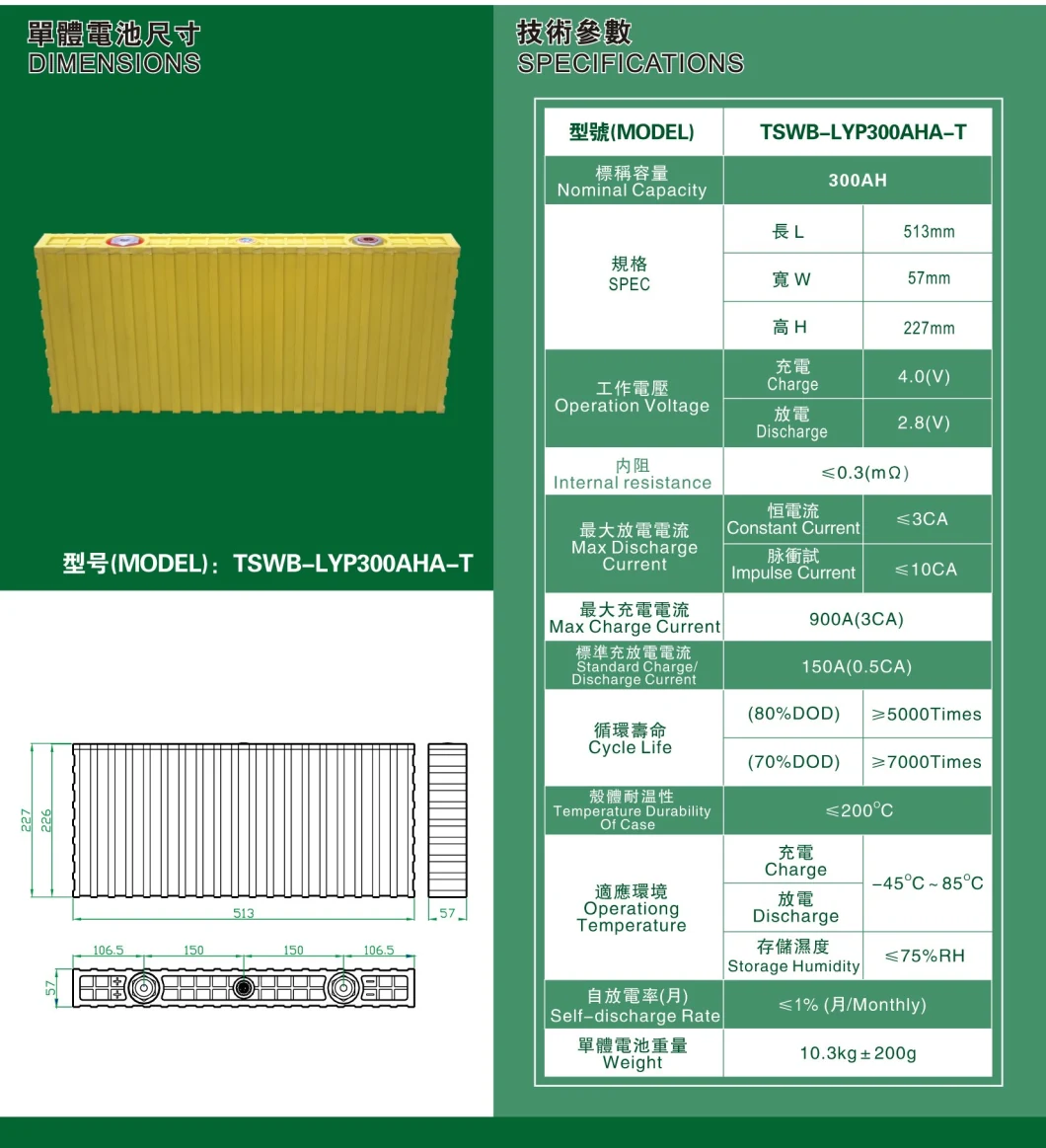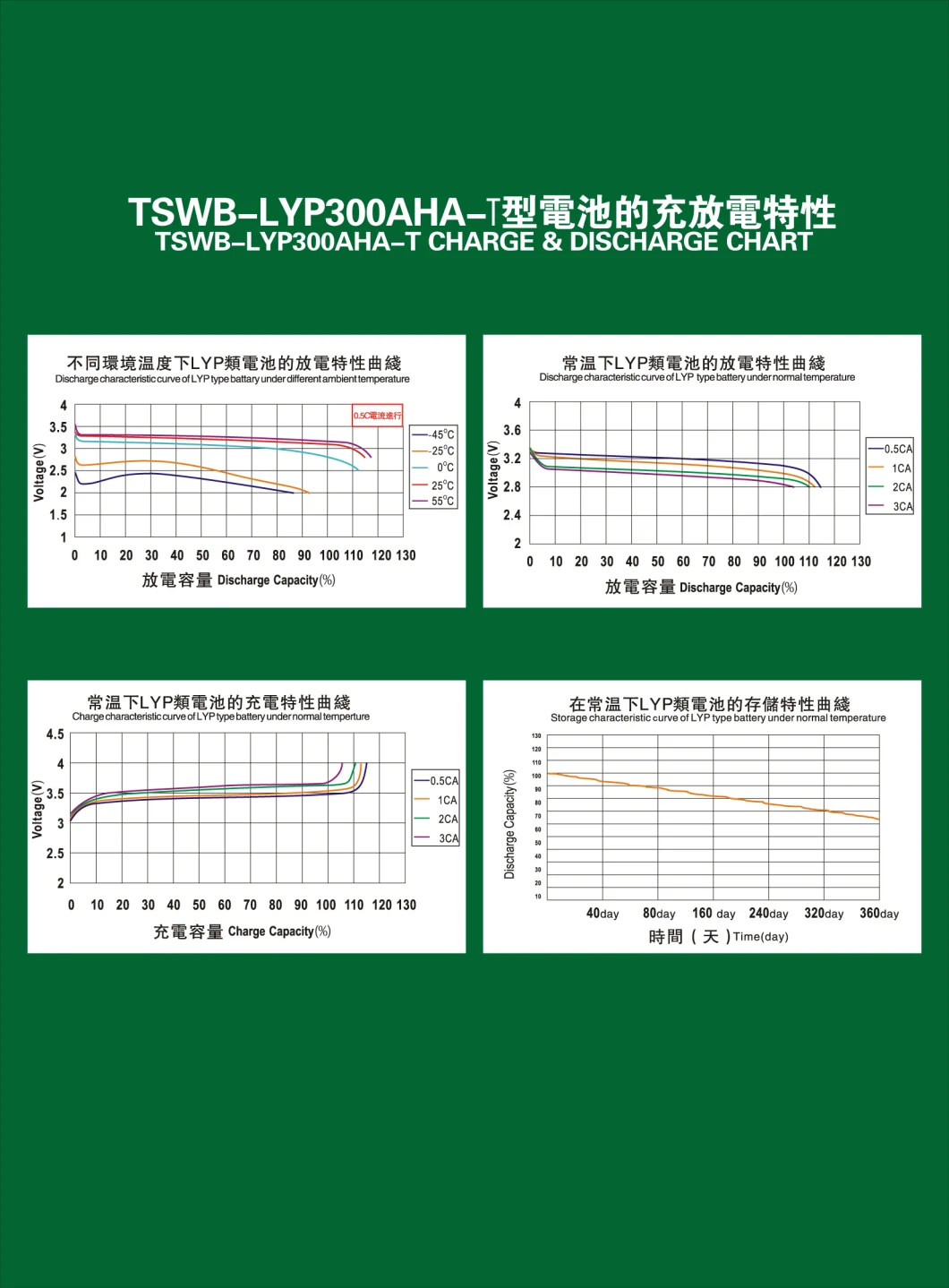 Various Available Battery Type

Why Choose Us
Advantages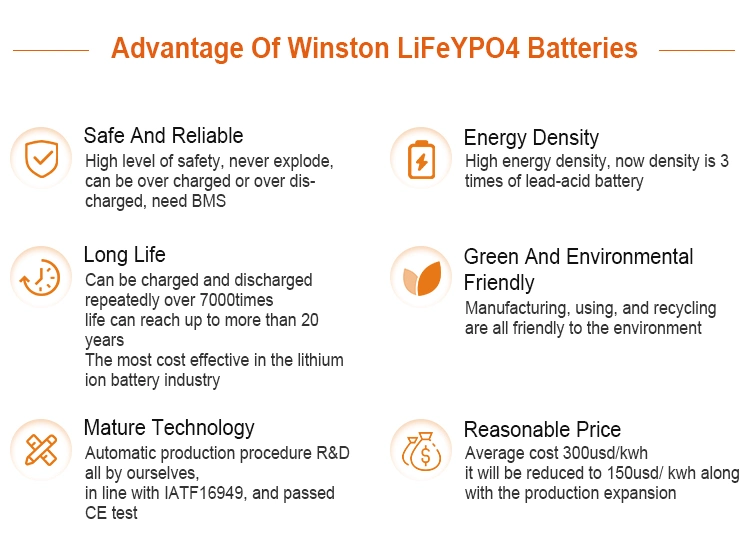 Professional Technical Support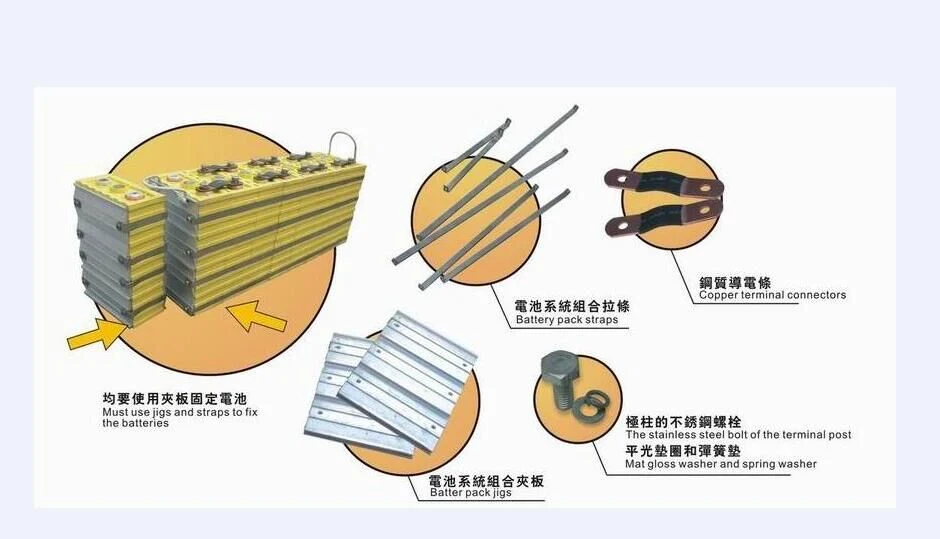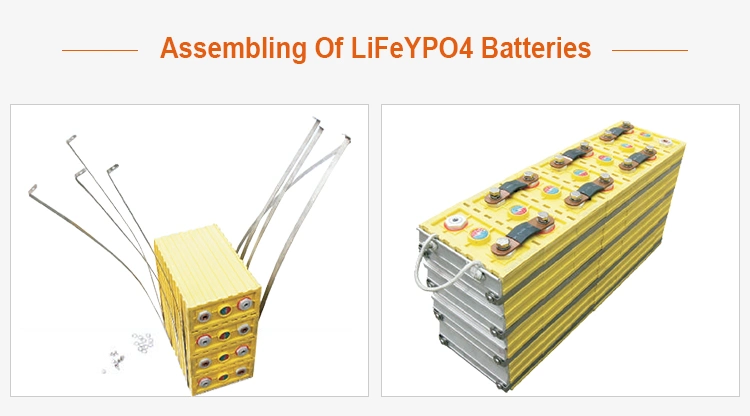 Wide Application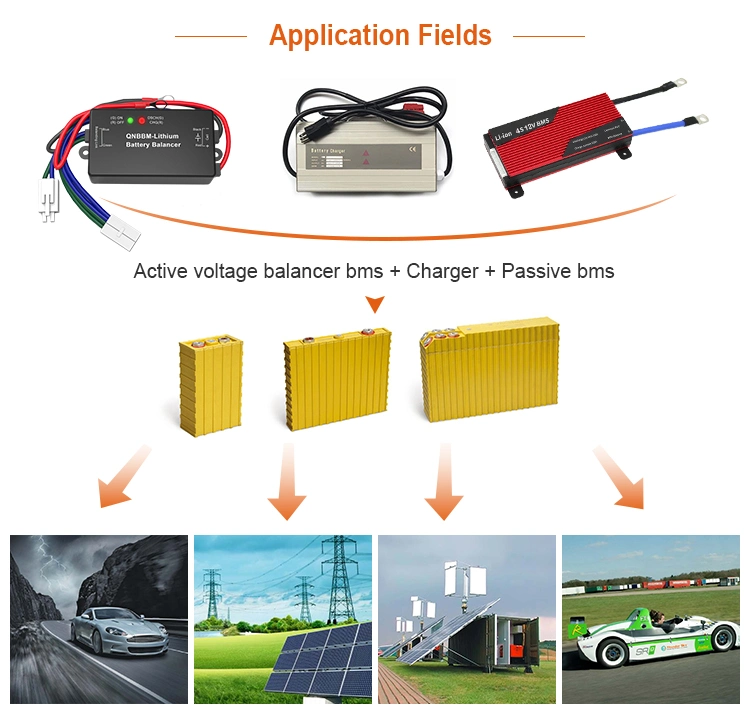 Our Factory and Certifications
Our Serivces
winston Battery is high power lithium iron phosphate (LiFePO4) batteries.We are the official partner of Thunder Sky Winston lithium battery cells for sales and technical support.Warranty is 24 Month

With over eight years friendly cooperation,we had many safety delivery method for options ,All the fresh cells direct from factory with best services
Li-ion batteries are classified as Dangerous Goods for transport according to the UN Model regulation for the Transport of Dangerous Goods.They are classified under CLASS 9 Dangerous Goods due to their dual hazard properties associated with their chemical and electrical content
UN 3480 : Lithium-Ion Batteries
We ship lithium ion battery by a 20 feet Dangerous Goods container by sea from Shenzhen to USA every month.
For more information of Thunder Sky Winston LiFePO4 Battery Cells. pls feel free to contact Deligreen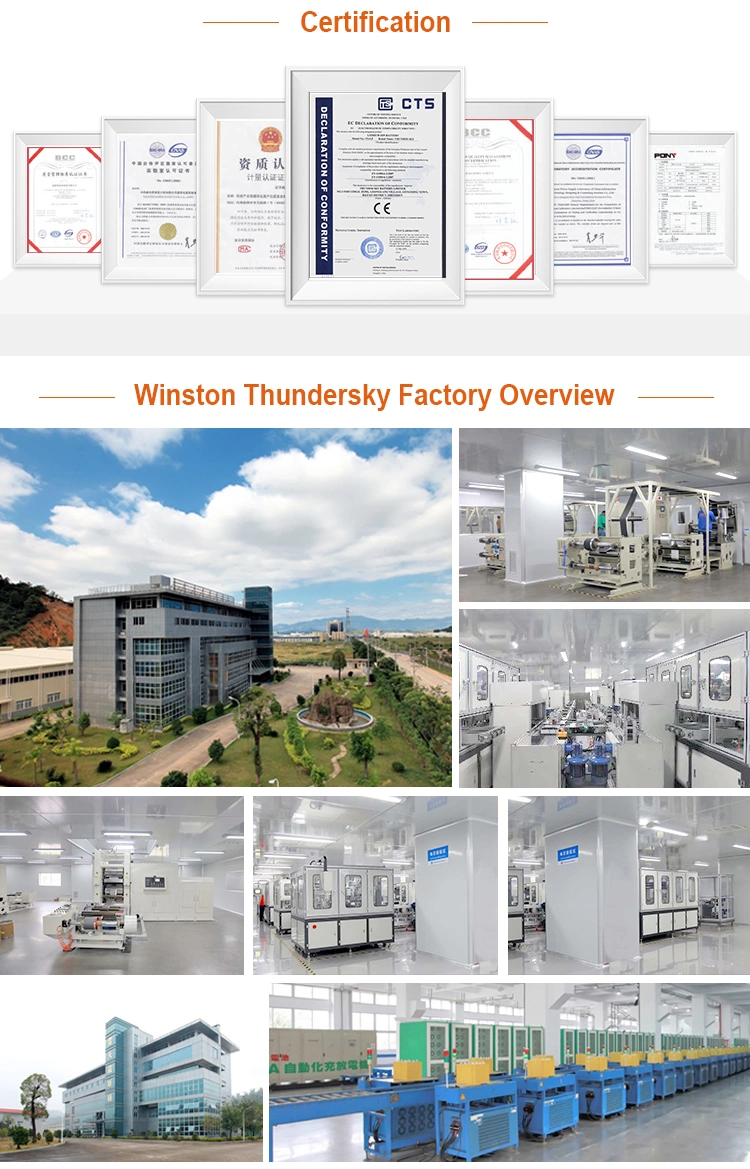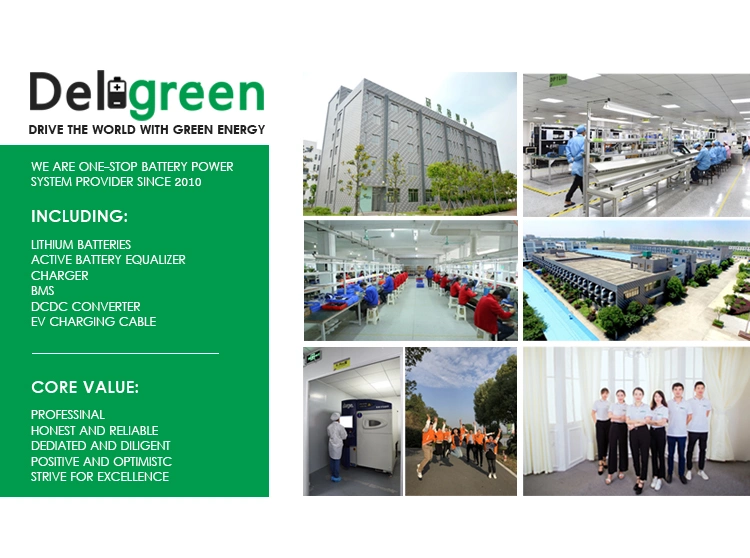 Packing and shipping