Induction Motor Type and 380V AC Voltage three phase electric ac motor

I. Product Description
YZR. YZ. Series motor for crane and metallurgical uses, featured with large overload capacity
and adequate mechanical strength, is specially suitable for driving various types of crane and metallurgical machine or other similar equipment.
YZR series motor is of wound rotor type, while YZ series motor is of squirrel cage type.



II. Tec specification


1. Duty type: S2,S3,S4,S5,S6,S7,S8 and S9. The basic duty type is S340% (duty type is S3, cyclic duration factor is 40%, each cyclic is 10min). The following duty types are most useful to these series motors.
2. Cooling method: IC411
3. Protection rating: IP54,IP44
4. Mounting: B3,B5
5. Insulation class: F,H
6. Ambient temperature: -10oC~+60oC, Max. Altitude: 1000m
7. Rated frequency: 50hz
8. Rated voltage: 380V
9. Connection: The stator winding is connected in Y for 132kW and below and in for the rest. In Y with zero lead is also supplied.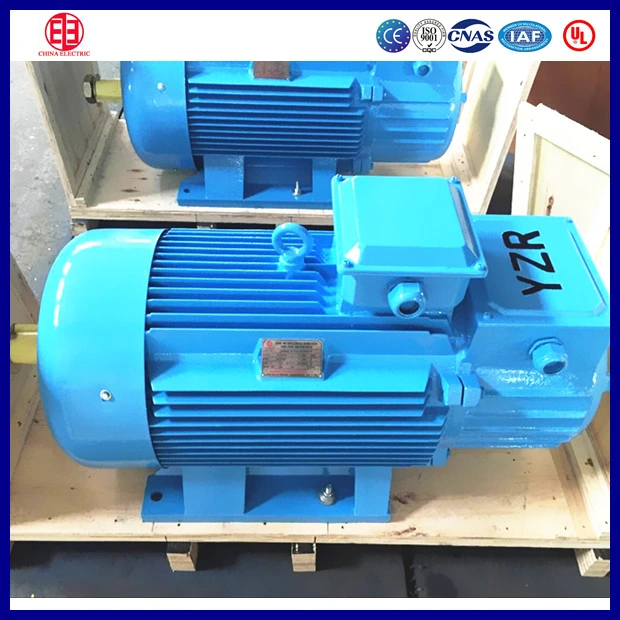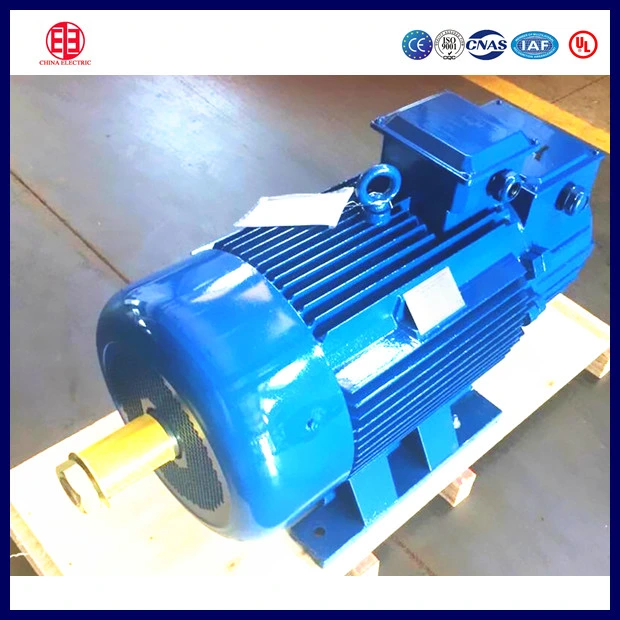 III. Our Service
Pre-sales service: After-sales service:
* Inquiry and consulting support. * Training how to use and maintain the machine.
* Sample testing support. * Engineers available to service machinery overseas.
* View our Factory. * If any question, directly call or email us.

IV. Company introduction
China Electric (Shanghai) Co., Ltd. is established since 1960s with over 8-year experience in export in Alibaba. We locate in Shanghai and has more than 1000 employees. Its factory
is about 30,000~50,000 square meters. With rich experience in manufacturing and exploring motors, the company has got ISO 9001:2000 Management Certification, CE Certificate for European Union, UL and CSA Certificate for North America, GOST Certificate for Russia and SONCAP Certificate for Nigeria for our motors.
Our main motor products:
1. Medium Size DC Motor, Large Size DC Motor, Z Z4 DC Motor
2. Vertical Hollow Shaft Motor
3. High Voltage Motor ( Y, YKS, YKK series squirrel cage motor, YR, YRKK, YRKS series slip ring motor, Y2 compacted squirrel cage motor)
4. Metallurgical Motor, Crane Motor ( YZ,YZR Series Crane and Metallurgical Motor, YTSZ, YTSP Series VVVF Variable Speed Motor For Metallurgical, NE series NEMA AC motor, YG series roll table motor, YGVF Series Converter Adjustable Speed Roller Table Motor)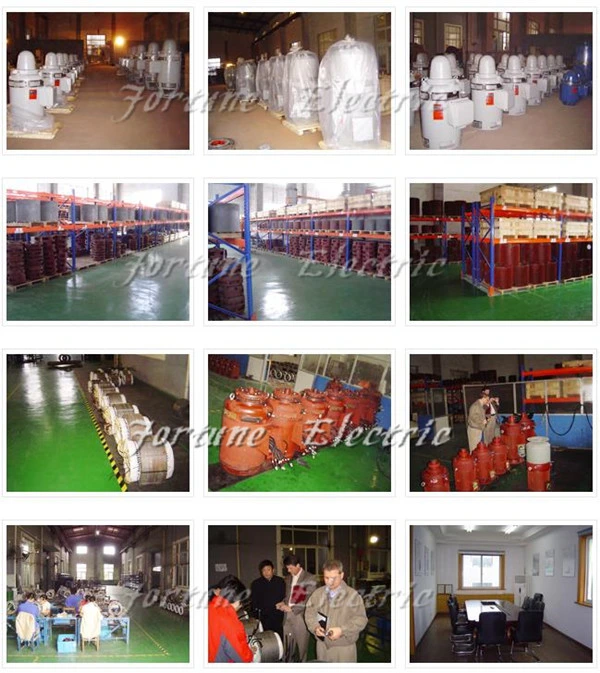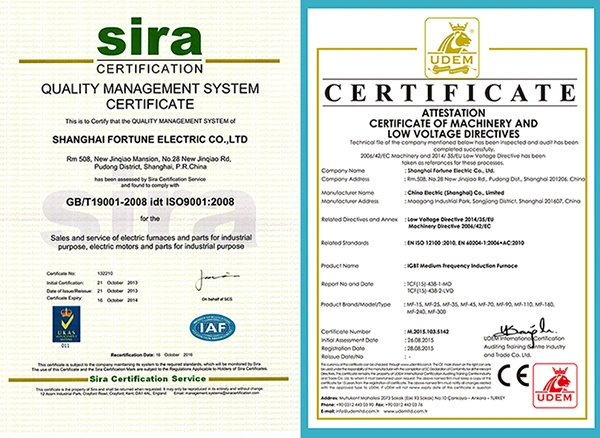 V. FAQ
1. How can I get a quotation?
You can send your inquiry to the below rectangular blank directly and we will reply you in 5 hours.

2. Can I get a sample?
Yes. We can offer you a sample but it might not be free. However, we can give discount in your later order.

3. Can I view your factory?
Yes. We accept view of our factory in before order. Tell us your agenda in advance and we
can arrange then.