Product Features
• Insulation Class: F • RoHS Compliant • Life: 20,000 Cycles
• Noise: ≤65dB(A) • Thermal Protection (Optional): Current Type
Diagram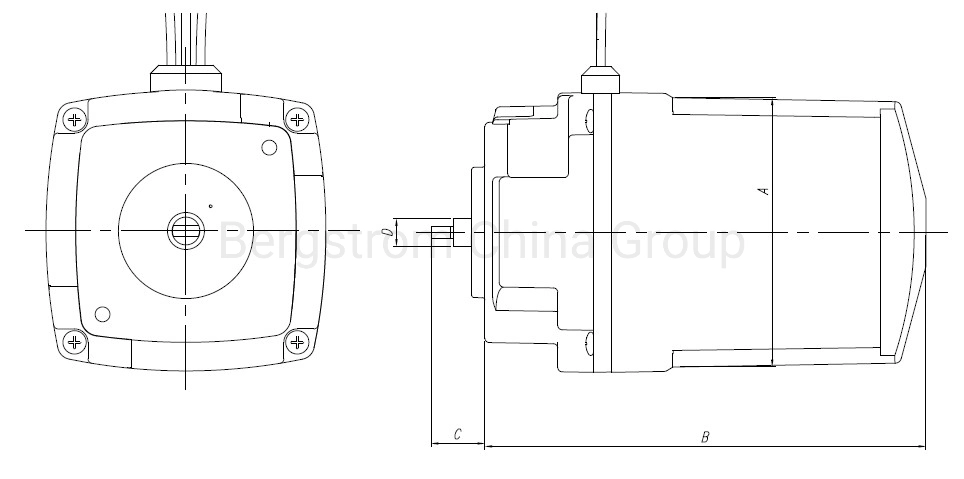 | | | | |
| --- | --- | --- | --- |
| A (mm) | B (mm) | C (mm) | D (mm) |
| 92.8 | 151.3 | 18.5 | 9.52 |
Product Performance Curve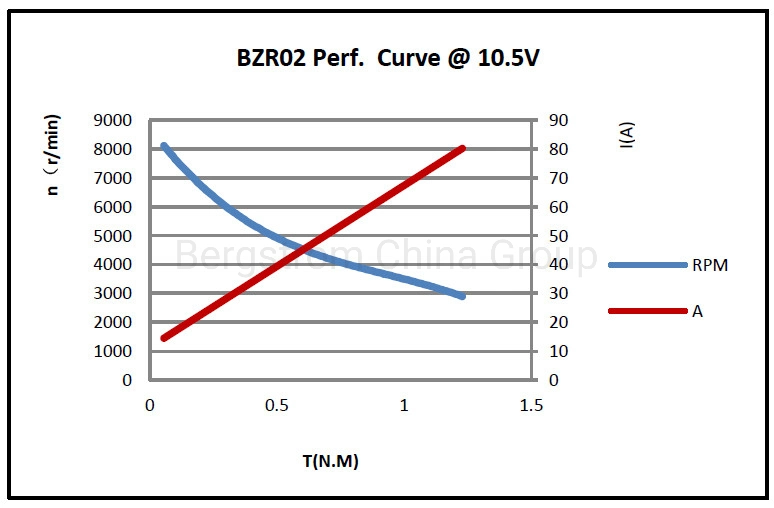 Bergstrom brushed and brushless motors are well recognized for its superior sealing performance with unmatched corrosion resistance and water proof capabilities. We are dedicated to develop functional, durable and reliable engineered products that meet our customer's requirements.
High Performance & Reliability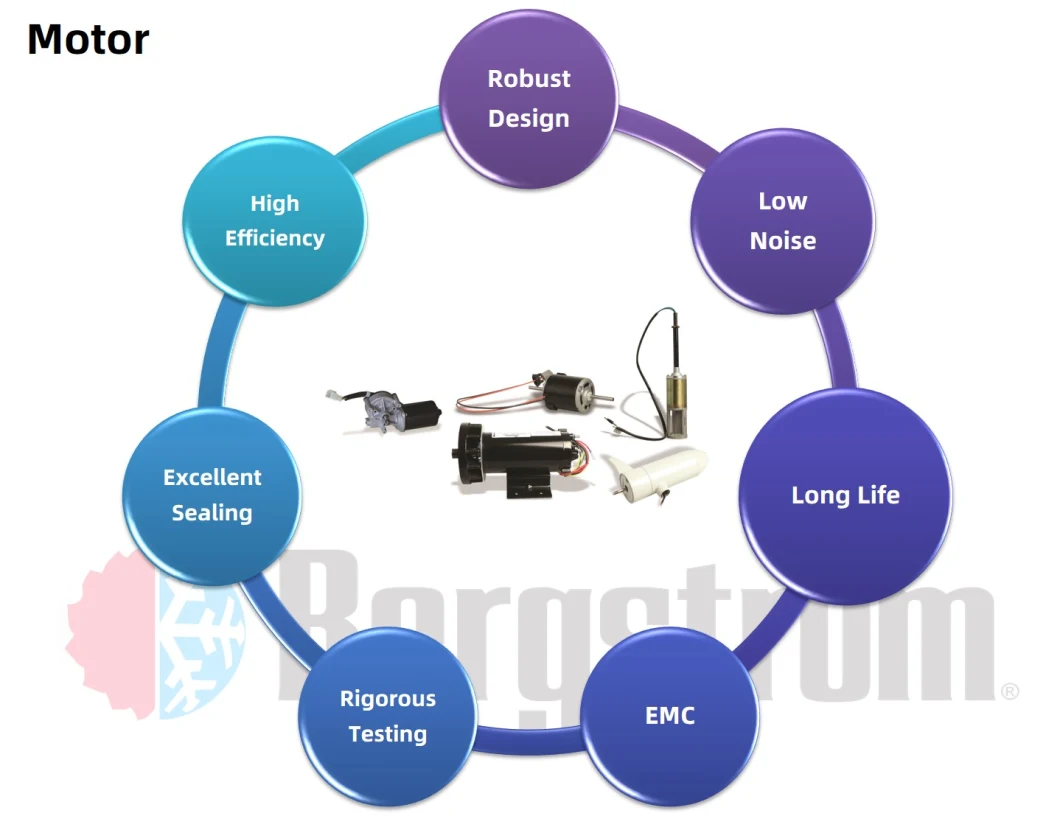 Multiple Applications
• Marine • Recreational Vehicle • Off-highway Vehicle
• Health and Fitness • Food and Beverage • Residential / Industrial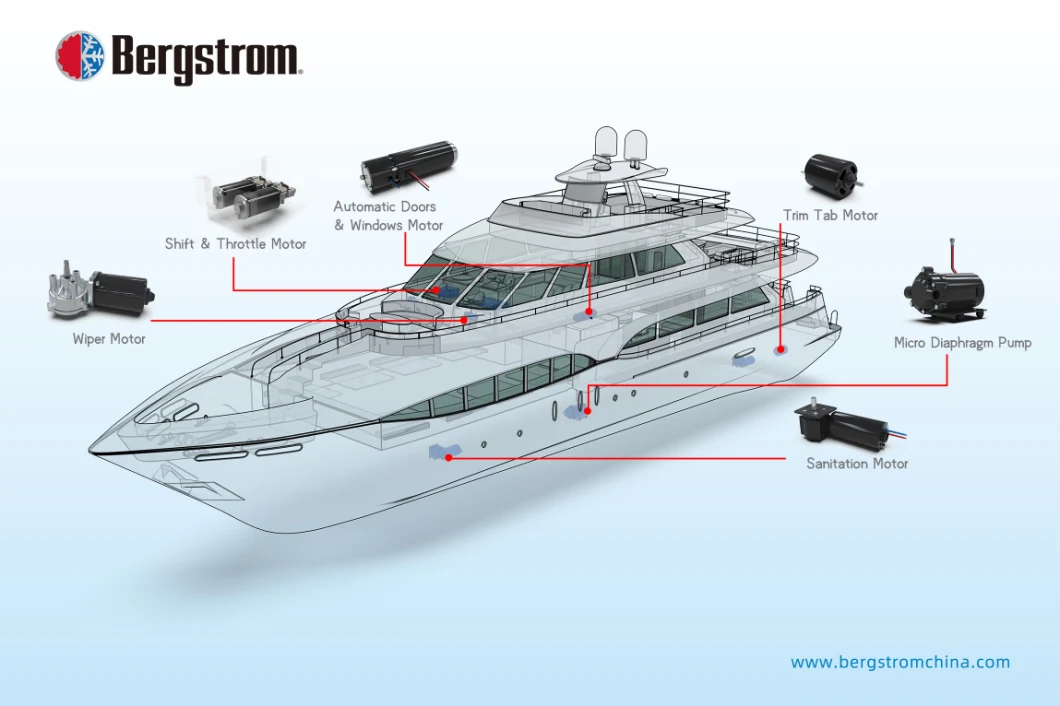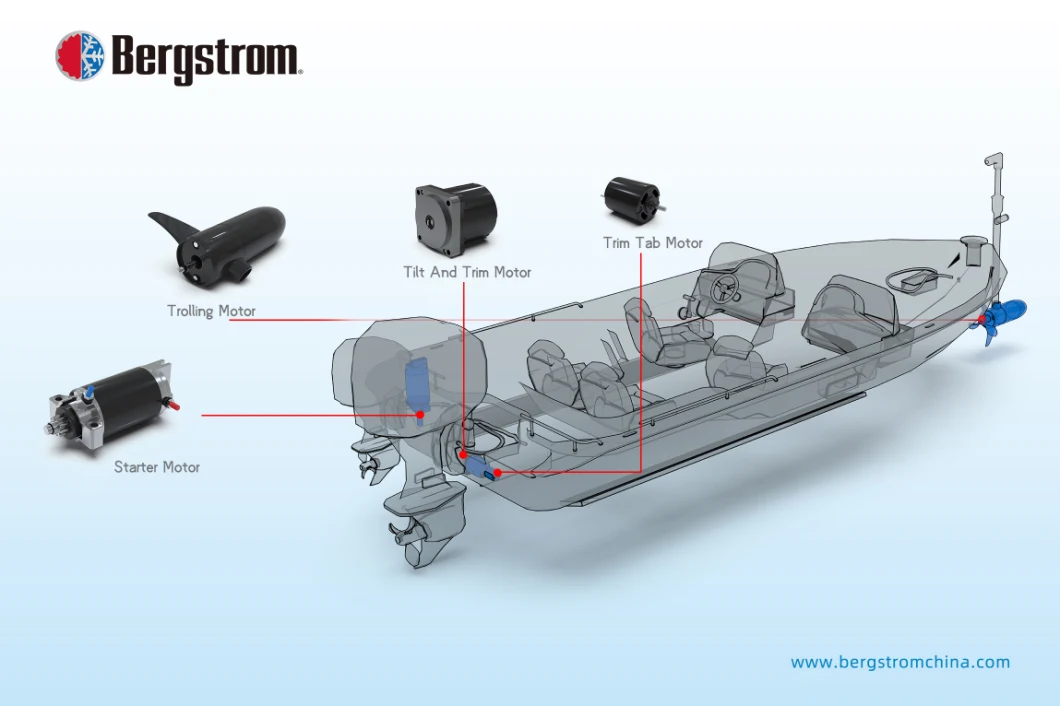 Rigorous Validation & Test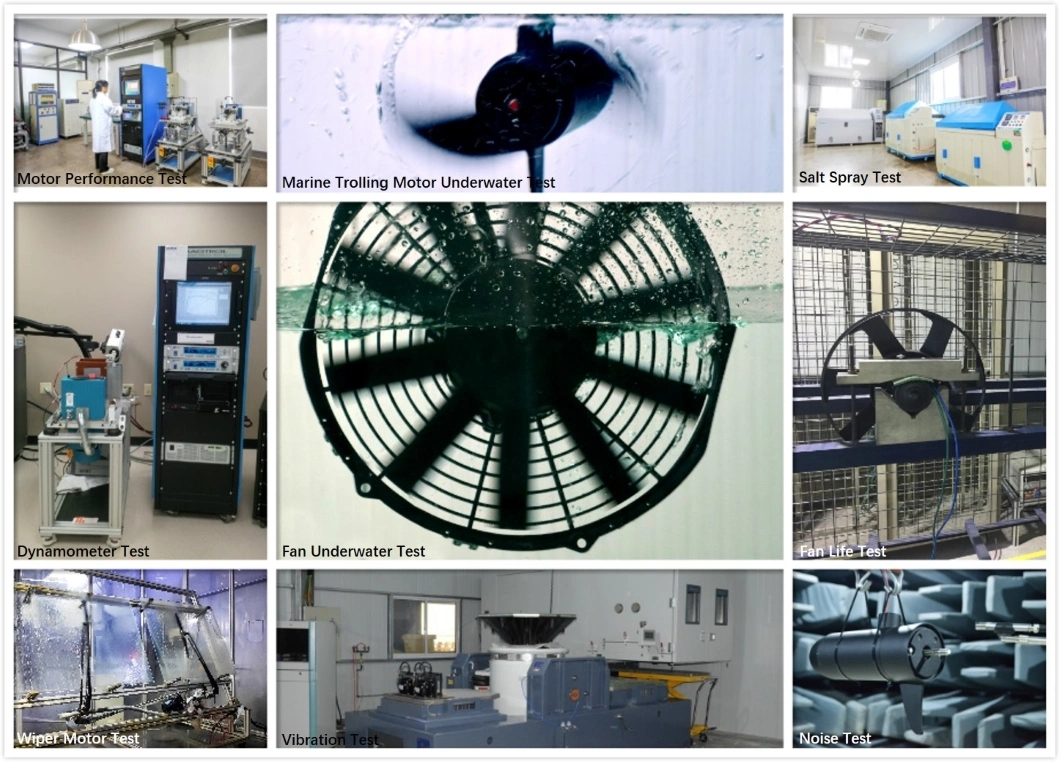 Certifications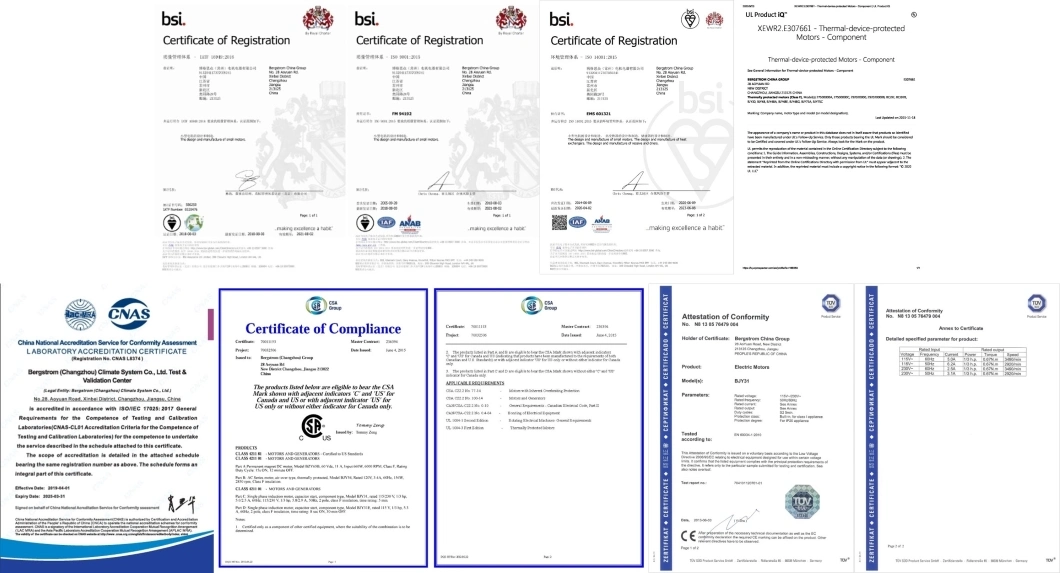 Agile Manufacturing, Excellent Quality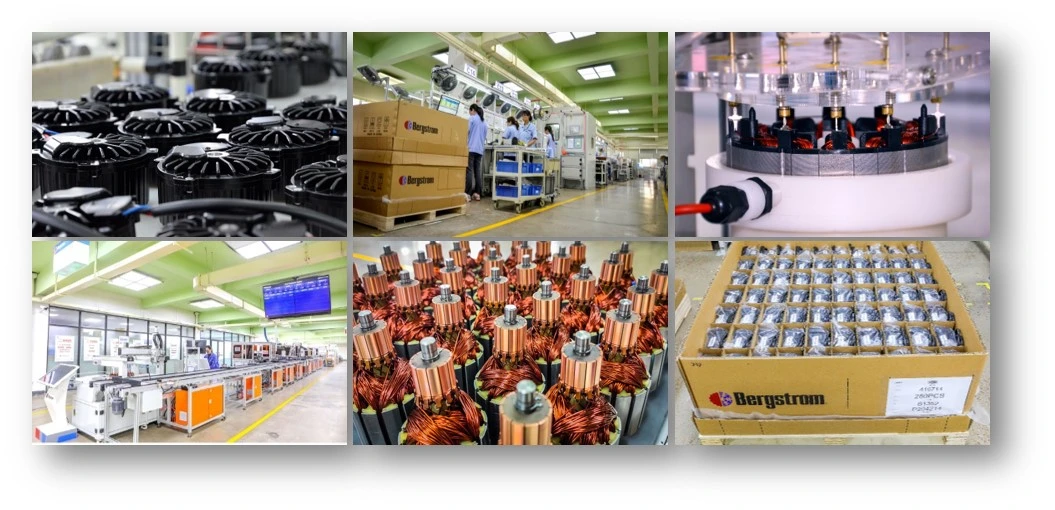 About Bergstrom
Bergstrom started in 1949. Our headquarters is located in Rockford, Illinois. With more than 70 years of experience, Bergstrom has developed a strong understanding of the unique climate control and motion control challenges in many different industries and regions.
In 1998, Bergstrom China opened its doors in Changzhou City, about 155km northwest of Shanghai.
Sharing our parent company's capabilities in three key areas: innovation, manufacturing approach and quality management, we quickly rose to become a leading supplier building DC motors, blowers and fans, etc. for commercial vehicles, off-highway vehicles, recreational vehicles and boats.
Our facility covers 25,000 square meters, including the main plant, product engineering and testing, and marketing services. In 2018, our sales revenue reached 100 mil US dollars.
By maintaining strong operating excellence with a global network of sales and warehouse facilities, we are able to respond quickly to your needs.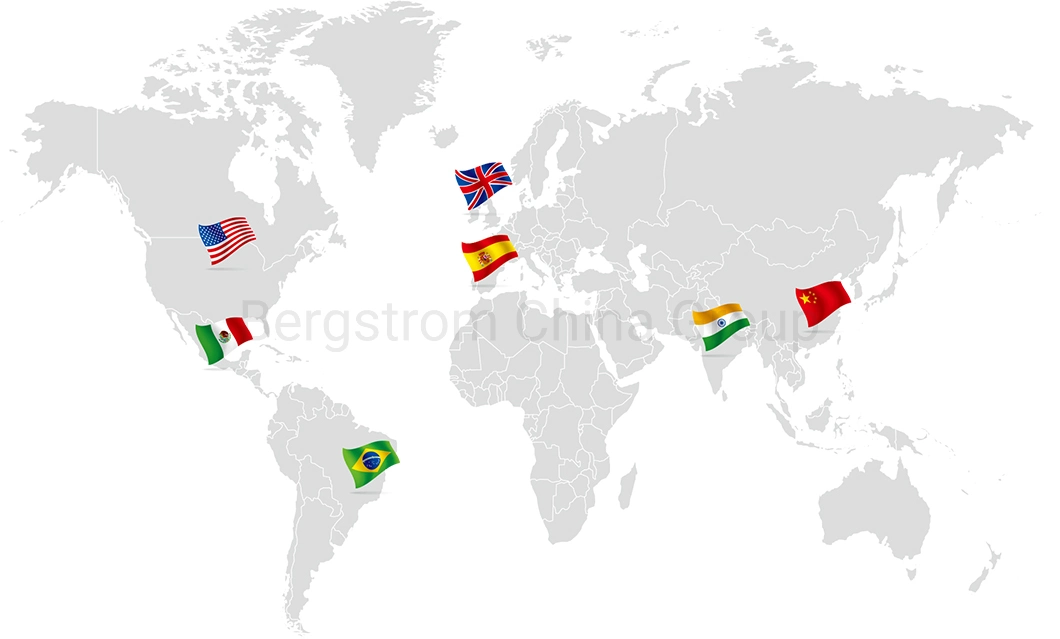 FAQ
1. What information do you need in order to get a quotation?
Generally, we need the information like product type, annual usage, overall size, material, voltage, and power. If a drawing was available, that would be a plus.
2. Can I have samples for testing before placing orders?
Yes, that is preferred.
Customer would need to approve the sample before placing orders.
3. About product lead time
4 weeks as usual.
It will be based on the detailed order quantity.
4. Transportation
All available shipping ways could be applied, by courier, air or sea. Appointed shipping company or our own forwarders all could be used in shipment. Full-way tracking the cargos for you before the goods arrive.
5. Global Market
Bergstrom focus on providing proactive solutions to service new and existing customers. We are proud of the relationships we have established with our customers. Besides engineering, sourcing, test and manufacturing capabilities positioned around the globe, we also have our own sales and logistic network in China, US, Europe, Mexico. This enables us to achieve faster and more flexible order fulfilment and to coordinate agile responses to any emergency needs our customers may have.
6. Payment clause
Payment before delivery.
For long term business, payment terms could be further discussed.